Autumn exhibitions – Announcements – e-flux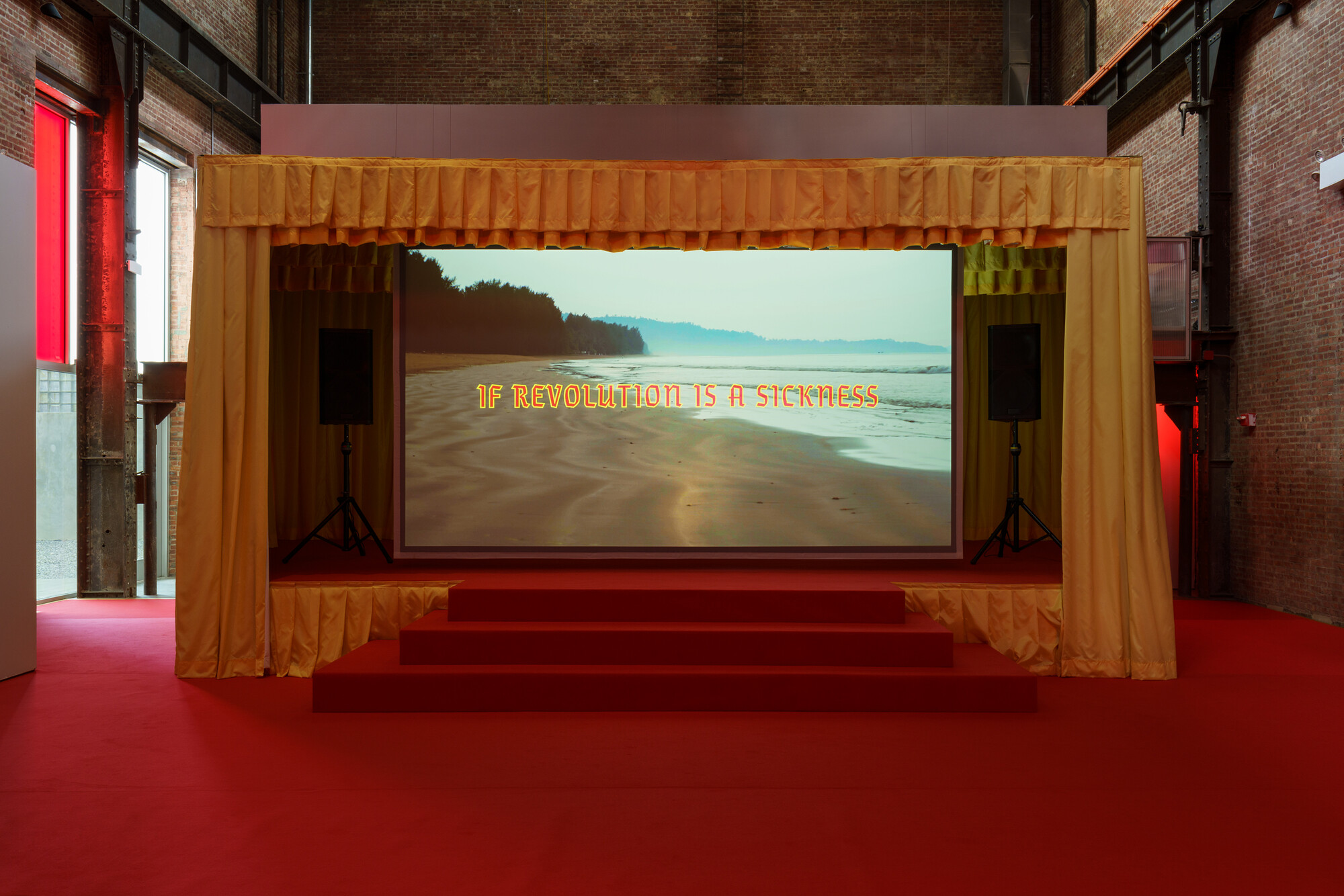 [ad_1]
Diane Séverin Nguyen: IF THE REVOLUTION IS A DISEASE
From September 16 to December 13, 2021
IF THE REVOLUTION IS A DISEASE, Diane Severin Nguyen's first solo institutional exhibition presents a new work of moving images co-commissioned by SculptureCenter and the Renaissance Society at the University of Chicago. Set in Warsaw, Poland, the film loosely follows the character of an orphaned Vietnamese child who grows up to be absorbed into a South Korean pop-inspired dance group. Widely popular within a Polish youth subculture, K-pop is used by the artist as vernacular material to trace a relationship between Eastern Europe and Asia with roots in allegiances. of the cold war.
This dichotomy between East and West is further complicated by the large Vietnamese diaspora currently living in Poland, made up of Northerners who migrated before the fall of the Iron Curtain and Southerners who came after the Vietnam War. While such inherited divisions may be invisible to the majority culture in which they are found, Nguyen traces how these overlapping internal conflicts are taken into account in the process of finding shared symbols and self-designation within a regime. other.
For the project, Nguyen has assembled a team of teenage Polish dancers who perform an original choreography to music and lyrics co-written by the artist. Projected in the splendor of a red and yellow scene, Nguyen's video probes the paradoxes inherent in the artist's particular approach to making photographs, several of which are presented in the exhibition: self-realization can be does it occur in the unifying domain of representation? How can a medium who excludes or suppresses parts of reality overcome the failures and omissions of language? The question of the contingency of the formation of the subject in relation to the representation media is at the center of both the moving image and the photographic work.
The melodramatic appeal of the show is disturbed by the voice-over drawn from various and often contradictory writings on the revolution of Ulrike Meinhof, Hanna Arendt, Mao Zendong among others. The text and the image operate on two different registers and not at the service of each other. The work uses this internal tension and shows how a single entity could be used for potentially diametrically opposed ends. Propaganda or blockbuster, self-actualization or commodification, asceticism or exuberance.
The exhibition is organized by Sohrab Mohebbi, general curator, and is co-hosted with the Renaissance Society at the University of Chicago, where it will be presented in Spring 2022. The Chicago presentation is organized by Myriam Ben Salah, director and chief curator. A publication, the artist's first, will accompany the exhibition.
Associated programming
Diane Severin Nguyen and Sohrab Mohebbi in conversation
28 October 2021
Niloufar Emamifar, SoiL Thornton and an Oral History of Knobkerry
October 14 – December 13, 2021
Niloufar Emamifar, SoiL Thornton and an Oral History of Knobkerry brings artists Niloufar Emamifar and Sol Thornton close to the history of Knobkerry, a store founded and run by the artist and designer Sara Penn (1927-2020) in New York from the 1960s to the 1990s. The foundation of the exhibition at SculptureCenter is a multi-year oral history project, designed and developed by a writer and oral historian. Svetlana Kitto, which begins to delineate a potential sphere of influence for Penn, his work, and his store, which was known for its distinctive juxtaposition of clothing, materials, and artifacts, and for Penn's deep expertise in global and historical textiles . Showcasing new work produced for the occasion by Emamifar and Thornton, the exhibition as a whole functions as a form of collaborative research between a curator, an oral historian and artists whose work could be understood in new dimensions. if Penn was better represented in our recent stories. sculpture, installation, commerce, fashion and artist-run institutions.
First opened in the East Village during the great social and economic transformations of the 1960s, Knobkerry traded in textiles and ethnographic items, which Penn skillfully transformed into coveted patchwork garments and arranged in elaborate, densely layered displays. . In Penn's hands, these articles recorded the local effects of globalization, including increased access to internationally traded items, markets hungry for trendy multiculturalism, and a conflicted relationship with American identity. Intimately produced with his unique expertise and craftsmanship, Penn's work has been publicly praised, broadcast, copied, and codified as the archetype of "hippie" style by celebrities and mainstream news outlets. At the same time, the store served as an important physical and social space for a network of black intellectuals, musicians and artists, and for a larger subset of cultural and subcultural figures visiting New York City. .
Sara Penn and Knobkerry are represented by a publication that brings together fifteen lengthy interviews with personalities close to Knobkerry, conducted by Kitto between 2017 and 2020. The book also includes numerous reproductions of archival material related to Penn and the store, collected by Kitto in collaboration with Penn and several of his relatives. SoiL Thornton and Niloufar Emamifar will each present new works for the exhibition. Through relatively unstructured methods (Emamifar and Thornton weren't encouraged to work directly in response to Knobkerry, for example), the exhibition aims to open a new conversation and offer deeper engagement with the legacy of Penn – and to escape the often over-determined institutional claims of rediscovery.
The exhibition is organized by Kyle dancewicz, acting director.
Associated programming
Knobkerry Round Table
October 7, 2021
Shop
December 2, 2021
The production of Nguyen's video work in Poland was supported by U – jazdowski Residencies, Warsaw.
Diane Severin Nguyen: IF THE REVOLUTION IS A DISEASE is supported in part by the Polish Cultural Institute in New York.
For more information, please visit sculpture-center.org.
[ad_2]