How to watch the PashaBiceps PPV fight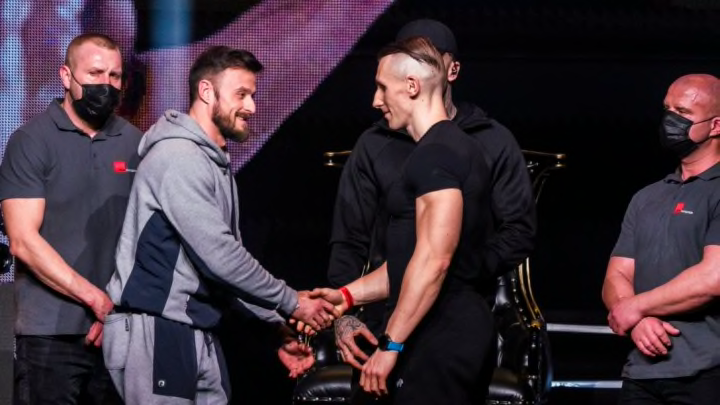 CSGO
Photo courtesy of High Live
Jarosław "pashaBiceps" Jarząbkowski is scheduled to fight Michal Owczarzak on February 5. This will be the first fight for both athletes as their records show a 0-0 stat line. The former Counter-Strike: Global Offensive has always been a pretty tough character, hence his in-game name pashaBiceps.
Known for his jovial attitude and carpe diem lifestyle, it's no surprise he's about to enter the world of mixed martial arts.
Besides the main event, Lexy Chaplin and Agata "Fagata" Fąk are also expected to fight on the card. As described on the High Live promotion, "The event will feature eight fights involving the most famous Polish celebrities from Instagram, Facebook, YouTube and TikTok. cameras and in the glare of flashes, and whose work feeds our daily lives."
You can purchase the PPV fight for €7.00 or $7.87. Just create an account, pay the fee, and you can stream the fight live. It is scheduled to start at 12:00 p.m. but does not specify which time zone. This is most likely Central European Time, which means it would start at 6:00 a.m. ET on February 5.