Mayfest Returns: A Sneak Peek at Cornell's Concert Series Starting May 20 | Music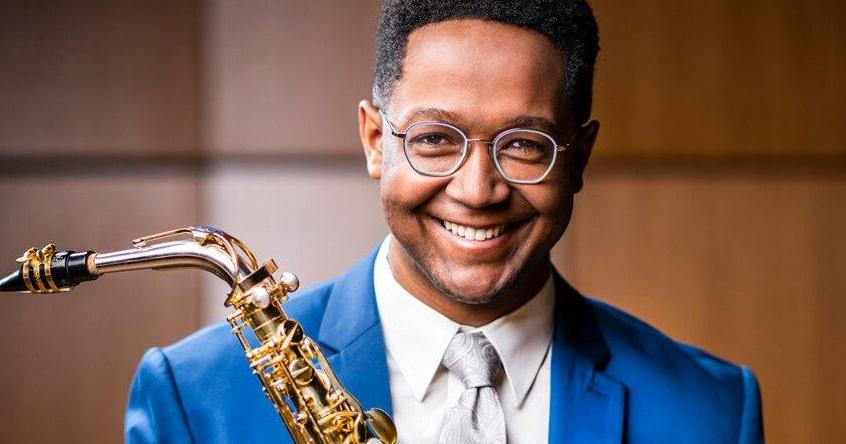 ITHACA, NY – After the two long and dismal years that we were deprived of our annual May treat, we will be rewarded with five wonderful live concerts at Cornell, May 20-24. Mayfest founders and artistic directors, Miri Yampolsky and Xak Bjerken, are both on the faculty of Cornell's music department. With well-established international performing careers, they are fully dedicated to chamber music and have organized and presented this festival every year since 2008.
The pandemic has changed all of our lives in so many ways, and these two special musicians, while keenly aware of their privileged and safe status at Ithaca and Cornell, felt deeply sad that they had to forgo their annual celebration of music and community, and being deprived of seeing special friends and making music with them. Over the past few years, the two have said how much they look forward to Mayfest as the highlight of each year, and right now they're feeling slightly overwhelmed and very excited for the upcoming festival.
The list of participating musicians from this year, some "cancelled" artists from 2020 and 2021, is almost breathtaking. Mayfest regulars will remember cellist Zvi Plesser and violinist Xiao-Dong Wang (who this year also plays viola). The two played Mayfest in the same years seven times in all. Chen Halevi from Israel is also back, the happiest clarinetist imaginable.
The star of the series, however, is a relative newcomer – legendary American soprano Dawn Upshaw, who sang at the Met for many years (she will always be remembered as Anne Truelove in 'The Rake's Progress') ) and is beloved for her many delightfully moving and beautiful recordings. She will sing in four programs, performing an extremely interesting repertoire ranging from the lutenist John Dowland (1563-1626, recognized today as a composer who advanced song from the primitive art) to contemporary composers, some of whom studied at Cornell . She will be accompanied by his wife, Nikki Divall, Principal Viola of the Australian Chamber Orchestra. Also taking part are the Israeli violinist Guy Braunstein, former concertmaster of the Berlin Philharmonic Orchestra, and his wife, flautist and composer Gili Schwarzman. Another newcomer is Bulgarian violinist Vesselin Gellev, concertmaster of the London Philharmonic.
Local performers, besides Miri and Xak, are Cornell cellist John Haines Eitzen (a loyal Mayfest artist), and Ithaca College saxophonist and composer Steven Banks, who recently won a prestigious Avery Fisher Scholarship. He and Xak open this year's festival with Paul Creston's Alto Saxophone Sonata.
According to Xak, this year's programs have been carefully constructed with their guests. If there are lesser known composers, there are discoveries not to be missed, with special and very accessible music. Among the familiar composers we will hear music by Beethoven and Brahms, while the festival will close with works by Robert Schumann and Felix Mendelssohn. The music varies from very serious to light, where you might laugh or maybe want to dance.
After beginning the opening of Program I (May 20 at 7:30 p.m. at Barnes Hall) with music for saxophone, we move on to hear Dawn Upshaw perform a group of mostly contemporary songs by composers including Americans Charles Ives, Ruth Crawford Seeger ( mother of the one and only folk singer and protest leader Pete Seeger), Jesse Jones and Jihyun Kim (who were doctoral students at Cornell in music composition), as well as Margaret Bonds. Also included are Dance Preludes for clarinet and piano by Polish composer Witold Lutoslawski, followed by the Brahms Piano Trio No. 2, Op. 87.
Program II, May 21 at 7:30 p.m. at Barnes Hall, presents the music of a circle of European composers of the 1890s — Hugo Wolf (a work written for string quartet and arranged here for flute, violin, viola and cello ), songs by Alma Mahler, wife of the famous composer and conductor Gustav Mahler, and a trio of clarinets by the eminent Austrian composer Alexander Zemlinsky (who had a romantic relationship with Alma Mahler…but I don't lost). The saxophone also returns with a composition by the performer himself and music by the late Steven Stucky.
Program III will take place on May 22 at 3 p.m. in Lincoln Hall, room B20, and will feature works by two Hungarian contemporaries, Zoltán Kodály and Béla Bartók, born one year apart and both deeply committed to promoting the folklore of their country, as clearly heard in the Bartók. After Beethoven's Last Violin Sonata, Op. 96, are two pieces by American composer John Novacek (born in 1964) taken from "Four Rags for Two Jons", written for clarinet and piano. They are guaranteed to make you laugh.
For a change, Schedule IV on Monday, May 22 at 7:30 p.m. takes us to Moakley House on Warren Road, where you can order dinner and drinks before the gig. It opens with Kodály's Cello Sonata, Op. 4 (1910), followed by a group of songs (for soprano and piano) mostly composed by late 19th century European composers, including the French Lili Boulanger (sister of the famous teacher Nadia Boulanger), the German Paul Hindemith and Brahms, with viola — the well-known "Geistliches Wiegendlied", based in part on a medieval German Christmas carol. Also included is a selection of the 24 Piano Preludes, Op. 34, by Dmitri Shostakovich, arranged for violin and piano. The concert ends with an arrangement of the Chamber Symphony No. 1, Op. 9, by Arnold Schoenberg.
The V final program on Tuesday, May 24 at 7:30 p.m. returns to Barnes Hall. It opens with four songs by John Dowland in an arrangement for soprano and strings. Next comes the Robert Schumann Piano Quartet in E flat major, op. 47, and closing out this year's Mayfest is the Mendelssohn Viola Quintet, Op. 87, written when the composer was only 36 but approaching the end of his life. It has a joyous opening, followed by a really deep slow movement, then soars in true Mendelssohn style at the end.
Miri explains that their goal will always be to play and hear great music with the best artists, and gives the final word to "the defining figure of 20th century American music, Leonard Bernstein, who said, 'It will be our answer to violence: to make music more intense, more beautiful, more devoted than ever.' »
Fear not for parking, as the Sage Hall car park is reserved for those attending Mayfest, while for the Sunday afternoon concert in Lincoln, the Sibley car park parking lot beyond Milstein Hall is open. Moakley House is no problem, ever. For tickets and more information, visit www.mayfest-cornell.org.