Pianist travels 5,000 miles to Polish border to greet crying Ukrainians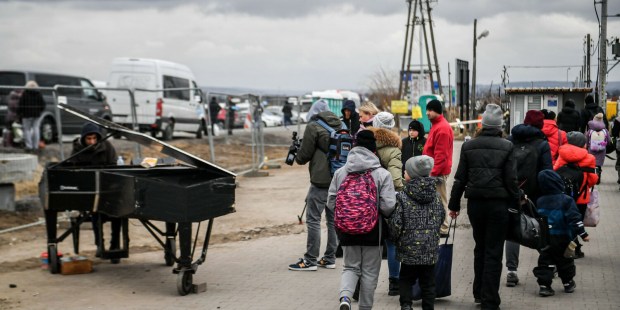 Davide Martello uses the power of music to bring unity to a time of despair.
Davide Martello is a pianist on a mission to spread goodwill and solidarity through his musical talents. His desire to use music as a way to bring comfort and unity to those in trouble has led him to travel to some of the most conflict-affected places, including Afghanistan and Istanbul.
Now, with the ongoing conflict in Ukraine, Martello took his personalized piano on a 15-hour journey to reach the Polish border, declaring "I just want to welcome refugees" – a welcome gesture for displaced Ukrainians as 'they are entering a new country full of fear and anxiety for themselves, their loved ones and their homeland, as CNN shares.
The 27-year-old drove with his piano to play at the Medyka border post. His song of choice was Alphaville's "Forever Young," with the hope that the song's message would reach Vladimir Putin and open his eyes to the consequences of this war.